Clive Wiggin

Sales Manager for West Midlands, South West and South Wales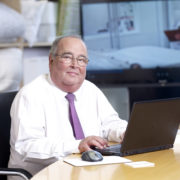 Clive Wiggin

Sales Manager for West Midlands, South West and South Wales
I have been in the furniture industry for over 30 years and working for John Cottons for more than 20 and am specialist in all aspects of Polyesters and Natural filling combinations for the bed industry. I have also developed extensive knowledge in Loft Insulation, Acoustics and Automotive products.
I am based in Clevedon just south of Bristol and look after the West Midlands, South West and S Wales.
I have a passionate belief that customers should be treated as I wish to be treated.
I like to work by assessing individual customer needs and making recommendations that will help them grow their business and profitability. Without their success I cannot be successful.